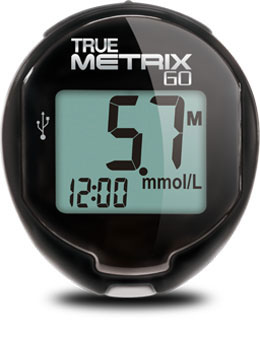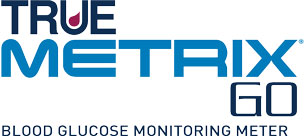 CONVENIENCE IS CONFIDENCE
No coding
As Fast as 4 Seconds
Tiny 0.5 microliter sample size
Stores 500 results with time/date
7, 14, and 30-day averaging
Control Solution Detection
Download capabilities
TRUE METRIX® GO Blood Glucose Monitoring Meter
The small meter design allows for it to twist onto a vial of TRUE METRIX® Test Strips, while enhanced performance features make this the ideal meter for users seeking everyday testing convenience.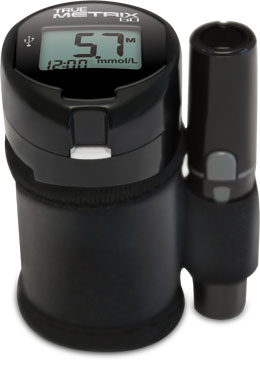 Test Anywhere, Anytime
It's fast, easy testing everywhere with the TRUE METRIX® GO. The compact design of the system offers great convenience because the meter neatly fits into its GoPak "koozie" that holds the entire system in one place – meter, strips and mini lancing device.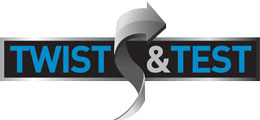 Just twist onto a vial of TRUE METRIX® TEST STRIPS
and you're ready to test!
TRUE METRIX® TEST STRIPS
Advanced technologies – the meter, a complex algorithm, chemistry and electrodes on the test strip-, work together as part of the TRUE METRIX® system to produce accurate results.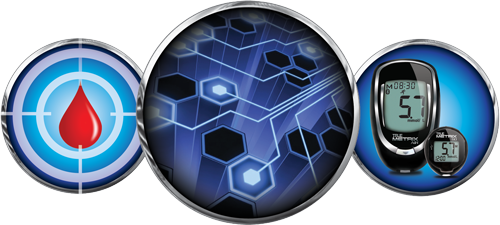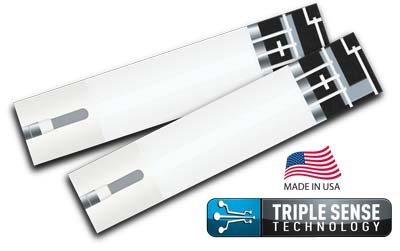 FEATURES
TRIPLE SENSE TECHNOLOGY automatically detects, analyses and corrects variables1 in each blood sample to ensure proven accuracy and confidence in results.
1. Please refer to any of the TRUE METRIX® Family of Meters Owner's Booklets or Test Strip Instructions For Use for more details.